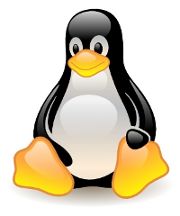 En entornos GNU/Linux personalizados es probable que el administrador del sistema necesite personalizar los valores por defecto que se asignan a la hora de crear usuarios linux, por ejemplo el directorio home, la shell, el grupo, etc con el comando useradd (cómo crear usuarios linux).
Todos estos valores se pueden modificar en el fichero /etc/default/useradd.
Cambiar la home para nuevos usuarios
Para modificar la home de los nuevos usuarios basta con modificar la variable HOME:
# The default home directory. Same as DHOME for adduser
HOME=/home
Cambiar la shell para nuevos usuarios
En este caso modificaríamos la variable SHELL:
# The SHELL variable specifies the default login shell on your
# system.
# Similar to DHSELL in adduser. However, we use "sh" here because
# useradd is a low level utility and should be as general
# as possible
SHELL=/bin/sh
Cambiar los valores de expiración de password para cuentas de usuario
En su día vimos como establecer un tiempo de vida a las password de las cuentas del sistema (Configurar la caducidad de claves en Linux), también se puede modificar el valor por deceto para los días en que la cuenta se deshabilita a partir de que la clave expira (INACTIVE) y la fecha de expiración por defecto (EXPIRE):
# The number of days after a password expires until the account
# is permanently disabled
# INACTIVE=-1
#
# The default expire date
# EXPIRE=
Si trasteáis un poco veréis otras variables como CREATE_MAIL_SPOOL que sirve para indicar si se crea o no el spool de correo para el usuario (donde recibe notificaciones, etc), y otros como SKEL, GROUP, etc.