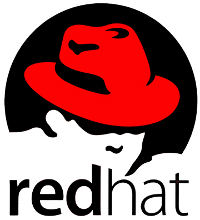 La respuesta oficial es clara: NO.
RHEL (y por consiguiente CentOS y derivados) ha eliminado la versión de 32 bit para máquinas Intel x86 de la versión 7 del sistema operativo. El soporte para esta nueva versión se limita a máquinas de 64 bit, aunque ya confirmaron en su día que sí que hay soporte integrado para librerías de 32bit lo que permite seguir ejecutando aplicaciones de 32bit. Los usuarios que quieran seguir con 32 bit deberán seguir en las ramas 5.x y 6.x de los sistemas operativos.
De todas formas ya sabemos que CentOS tiene una gran comunidad detrás,  y ya existe una BETA i686 que se puede probar a partir de este repositorio. Como mi laptop personal es de 32 bit voy a bajarla y probarla a ver que me encuentro, aunque es un repositorio de velocidad extremadamente lenta, debe ser un servidor totalmente casero, 10 horas para 372MB ;)
Respuesta oficial de Red Hat:
Red Hat Enterprise Linux 7 will only provide 64-bit ISO's, thus allowing only a 64-bit operating environment. However, 32-bit is supported in the following ways:

RHEL 7 will continue to provide selected libraries in both 32-bit and 64-bit, allowing 32-bit applications to run in the 64-bit RHEL 7 OS environment. This functionality also exists for RHEL 5 & 6 as documented in the knowledge article: How to install 32-bit packages on a 64-bit system
RHEL 7 will continue to support the multilib toolchain, allowing applications to be compiled for both 32-bit and 64-bit.
RHEL 7 can host, using KVM virtualization technology, both 32-bit and 64-bit virtual guest instances of RHEL 5 and RHEL 6.